Huddersfield Town 2019-20 Fan Preview
We have reached out to fans from all 24 championship teams and asked them to write a preview about their club for the 2019-20 Championship campaign.
What are your thoughts on last season?
It couldn't have gone any worse. We were Relegated with 16 points, we had an exceptional manager in David Wagner leave, and the fan-favorite chairman (Dean Hoyle) sold 75% of the club.
Few players quit playing for the shirt a few weeks after Jan Siewert was appointed as manager.
Jan Siewert was thrust into a very difficult situation and when he took over the season was all but lost. We were bottom of the league with 11 points after 23 match days when he was appointed as manager.
Siewert's record last season was 1 win and 2 draws from 15 games. So, it is safe to say Fans have pretty mixed feelings about Siewert.
A few of the younger players showed promise in the back end of the season but it was not enough to see more than a couple of impressive team performances.
What are your expectations going into this season?
The roster is very much in flux. Under Wagner, the team struggled to score but was stingy defensively.
There is a reason for optimism amongst the attacking options. Karlan Grant was a bright spot after joining in January and should continue to perform well. Elias Kachunga did well last time he was in the championship. Isaac Mbenza, Steve Mounie, and Adama Diakhaby all struggled last season but could be more successful at this level.
Defensively there are likely to be a few departures that could radically change the composition of our unit.
I'll predict a 9th place season. It will take a long time for this team to gel. I expect this team to be competing at a high level at the end of the season but think it will be too late to make it into the playoffs.
Hopefully, they can use that positive momentum to be one of the favorites for promotion in 2020/21 while keeping their solid financial model.
Which Home Fixture excites you the most and why?
I am planning on attending a match so that will be the one that will excite me the most personally.
For the fanbase as a whole, Last time we played one of our main rivals Leeds United was in 2017. That match will be a marked fixture for most Huddersfield Town fans.
That match is currently slated for the 7th of December so Sky will likely move it to 5 AM on a Thursday or something to accommodate TV.
Which Away Trip excites you the most this season and why?
Millwall on the final matchday of the season. Hopefully, there is something to play for on this day and could be the culmination of a successful year. Of course, it could also be worthless and everything could be in flames by then, but it will likely be interesting either way.
Leeds Away should also get a honorable mention.
Who is your star player?
Aaron Mooy is currently the best player, but he could end up back in the Premier League before long.
Terence Kongolo and Christopher Schindler are the next two best players.
Which player's departure will impact us the most?
Chris Lowe who left to join Dynamo Dresden. Lowe performed well previously in the Championship and was a consummate professional.
That said, there will likely be three or four more impactful departures over the course of the transfer window.
What are your thoughts on the new owner at the club?
Phil Hodgkinson took over as owner just a few days ago. He seems like a passionate lifelong fan with only one violation of gambling on matches.
Hodgkinson seems extremely confident about the finances but some fans are worried that he is using parachute payments to finalize his purchase but there has been nothing substantial stating that this is true.
Financially, Huddersfield town is in a great spot. The wage structure has been remarkably conservative and the club does not need to sell in order to stay solvent.
We are also attaching financial statements released by the club for 2017 and 2018.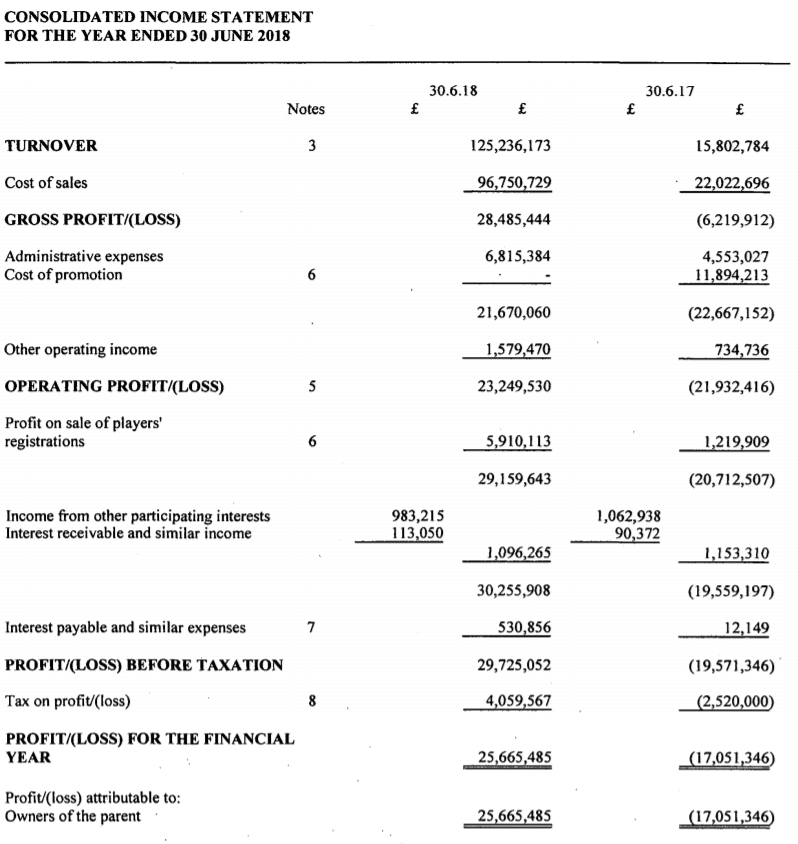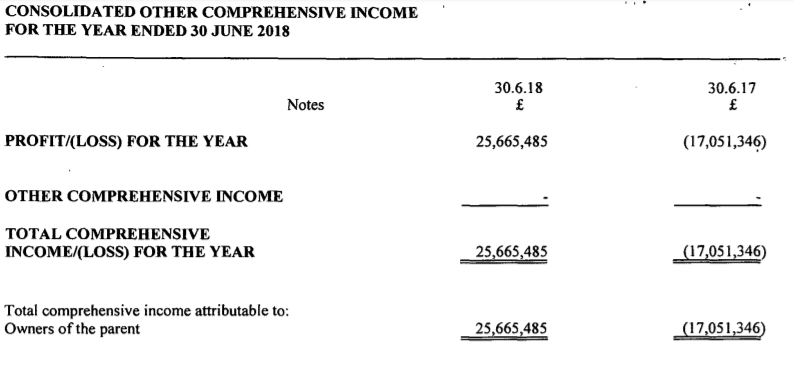 You can read full account details by clicking here
What are your thoughts on the depth of your squad?
I am writing this on 5th July 2019. So, a lot of things can change between now and the end of the season.
This squad is very much in flux and in-coming chairman, Phil Hodgkinson, has stated that it will likely take three windows to get the squad looking how they want.
The decision-makers are not in a rush to sell players and will wait till suitors near their valuations. It is unknown whether this team currently has the depth to compete at the top of the league.
Goalkeeper
With the departure of Jonas Lossl (Everton), there is a lot of uncertainty regarding who will feature between the sticks.
Ben Hamer played in several games last season and was incredibly incompetent. He received a ton of flack and is unlikely to return this season.
That leaves youngsters Joel Coleman (23) and Ryan Schofield (19) as the options. Coleman likely leads but most expect that someone will be brought in to handle those responsibilities this season.
The most promising rumor is the possibility of Aaron Ramsdale joining on loan from Bournemouth.
Left Back
At left-back, Terence Kongolo (can also play center-back) is set to return and would be locked in as a starter.
If he were to leave there is very little depth at that position. Herbert Bockhorn is expected to sign from Jan Siewert's old club (Dortmund II in the 4th tier in Germany).
It's unknown whether Bockhorn can play both down the left and right side (appears to have played primarily as a right-back).
With Chris Lowe (Dynamo Dresden) and Erik Durm (Eintracht Frankfurt) leaving the only other option appears to be Jaden Brown.
Jaden Brown has never made an appearance on the first team. He came over last season from Tottenham and, at 20 years old, is seen as a talented prospect.
Centre Back
Zanka is all but set to leave. Christopher Schindler was one of the better players for Huddersfield in the Premier League. He is also the favorite player of almost every female fan.
It is unknown whether, if Kongolo stays, he will be at left-back or center back.
Championship veteran Tommy Elphick has joined on a free transfer from Aston Villa. His appearances are likely to be determined by the choice of where to play Kongolo.
Tommy Smith also occasionally plays center back but is usually deployed at right-back.
The other option here is Jon Gorenc Stankovic; however, Stankovic featured primarily as a holding midfielder last season (he will be recognizable because he is 23 but looks 43.
Right Back
Tommy Smith is set to start here but there are rumors that he could depart. The other experienced option here is Florent Hadergjonaj, but he has stated intentions to move on.
Juninho Bacuna has played here as well but is more likely to play in the midfield.
Bockhorn could be asked to adjust to this level quickly and add to the depth at fullback.
20-year-old Demeaco Duhaney is also likely to see some appearances here with the first team.
Holding Midfield
Jonathan Hogg is a fan favorite. He is a hard tackler and may try to attempt a shot or two this season. Like most experienced players he is linked with a potential move away from the club.
If he does stay, he will likely have to adjust to Siewert's more attacking oriented style of play.
Jon Gorenc Stankovic is the likely backup option for Hogg.
Midfield
Aaron Mooy is a quality midfielder who is terrific defensively and can provide a creative spark. A host of premier league clubs seem to be interested in acquiring him.
Bacuna was an impressive young player and could benefit from moving to the Championship. He is another midfielder that has no issue getting stuck-in (sensing a theme here?).
Philip Billing and Abdelhamid Sabiri are extremely unlikely to play as they have been trying to force a move for months.
Reece Brown arrives as a physically strong and creative player. He scored over 10 goals and had over 10 assists last season in league two.
Lewis O'Brien was impressive on loan in a dreadful Bradford City squad last year and will likely be used on occasion as a substitute.
Alex Pritchard and Rajiv van la Parra can also assist in midfield but could also play in the attacking three as wings.
I would not be surprised to see a loan player added here.
Wingers
There are a lot of unproven options here. Adama Diakhaby and Isaac Mbenza came to town with a lot of promise and are extremely speedy, but both struggled for much of last season.
Mbenza has scored once and destroyed a corner flag in his celebration prompting over a five-minute delay.
Pritchard was used late in the season as a wing and impressed Siewert. Elias Kachunga was impressive during his last stint in the Championship and will likely see time on the wing.
Karlan Grant can also play in any of the three attacking positions. There is no saying where Collin Quaner will be used but fans would love to see Super Col back in action after a loan stint at Ipswich.
Josh Koroma joins from Leyton Orient and will have to adjust to this level. 18-year-olds Matty Daly and Aaron Rowe could also make appearances here.
Ramadan Sobhi seems like he is never going to set foot in England again and is unlikely to appear.
Strikers
Karlan Grant seems like a potential star and fans are really high on him. He led the team in goals (4) last season after joining in January.
Steve Mounie is fairly immobile but can be a handful in the air (although he is not the most accurate). There is also a possibility that Mounie could leave before the start of the season.
Kachunga, Koroma, Quaner, and Daly could also see some playing time at this position.
How long have you been following Huddersfield Town?
This will be my 4th season following The Terriers. I'm from the US, so, I chose a team later in life.
This article is contributed by Mr. Kyle Young you can find him on Reddit at 1geniousnotcrazy

If you want to write about your championship club please fill this form

To read more club previews click here or visit 72 in 72 section from the menu