Icelandic models that forced Phil Foden and Mason Greenwood to return home
Two of England's men's national team players Phil Foden and Mason Greenwood had to leave the squad after breaching UEFA protocols in Iceland.
This has been confirmed by England's men's national team manager Gareth Southgate in Monday's press conference.
Gareth Southgate, who is currently speaking to the media ahead of tomorrow's game, has confirmed Phil Foden and Mason Greenwood will not travel with the #ThreeLions to Denmark.

— England (@England) September 7, 2020
Who are the girls that Phil Foden and Mason Greenwood invited over?
Both the girls are Icelandic social media influencers/Models/Content creators. One of the girls is 19 year old Lara Clausen while the second one is Miss Universe Iceland 2019 finalist and 20-year-old Actress Nadía Sif Líndal.
Both The girls are cousins and are not avid followers of football. Nadía Sif Líndal currently resides in London.
Lara Clausen currently is a VSCO influencer and also a stylist while Nadía Sif Líndal seems to be pursuing modeling and acting careers and she is being currently represented by BAME Models.
For more pictures and details checkout their Instagram account linked below.
Instagram of Lara Clausen – Link
Instagram of Nadía Sif Líndal – Link
What is the story?
It is still unclear whether this was a set up by the girls or an honest mistake on their part to trust their close friends.
The news got out when the girls shared the photos of the England Internationals on their private Snapchat.
Iceland media started covering this story as soon as it got out. Will few fans picked up the news and started it trending on Twitter hours later.
If the reports are to be believed both the players were asked to return home without meeting any England setup staff or players as soon as England setup learned about the breach.
According to sources players booked two rooms on a separate floor from the England Setup and Both girls spent several hours before leaving the hotel.
Following that Gareth Southgate broke the official news to the media, followed by statements from the official England account.
Then followed Icelandic police statement which confirmed that both players were fined 250,000 Icelandic krona (approximately £1,360).
Then the videos started coming out on social media, mostly from Lara Clausen's private Snapchat account. Here are those videos.
Bloody hell boys 😶😶😶 pic.twitter.com/cqRu1TdPFq

— Asam (@asammufc) September 7, 2020
LOOOL pic.twitter.com/ZQiKXWZwSe

— . (@MancReid) September 7, 2020
Video transcript of the first video
Foden: Say that again, what was you saying?
Girl: What's the plan?
Foden: What's the plan?
Girl: Mmm
Foden: what's the plan?
Greenwood: Depends what you want
Foden: He said depends what do you want
Girl: We can come to the hotel but I dont know how you are going to sneek us in
Foden: What you coming to the hotel for?
Greenwood: What do you think
Foden: What does she want…
Girl: Yeah what do you think, bro?
Foden: Have you got a mate?
Girl: What?
Foden: Your friend
Girl: Yeah
Video transcript of the Second Video
Nadía Sif Líndal: I'm nervous. I'm f' ing nervous!
Lara Clausen: I've never experienced anything as f'ed up. I was just leaving and thought Nadia was just going to be with this greenwood. He is there with his friend and he asked Nadia if she had a girlfriend. Nadia said yes, called me and yelled, 'Come over, Come over!
Lara Clausen: I'm not sure, I feel like a lady of night.
Lara Clausen: But I'm not doing anything, I'm just coming over as company.
Lobby Footage—-
Lara Clausen: Who is it again? I don't remember his name?
Nadía Sif Líndal: Mason Greenwood.
Lara Clausen: And I'm with Phil….What is his name?
Nadía Sif Líndal: Phil….wait (looking it up)…Phil Foden.
Lara Clausen: Isn't this just a casual Sunday?
Nadía Sif Líndal: OK, f**k.
Statement from Phil Foden
Foden has a son, aged one, and is in a long-term relationship with Rebecca Cooke who became the mother of their son, Ronnie at the age of 18.
A photo has emerged with Phil Foden showing his bum so it is safe to assume that Foden was not just a wing man for Mason.
September 7, 2020
Statement from Nadía Sif Líndal Gunnarsdóttir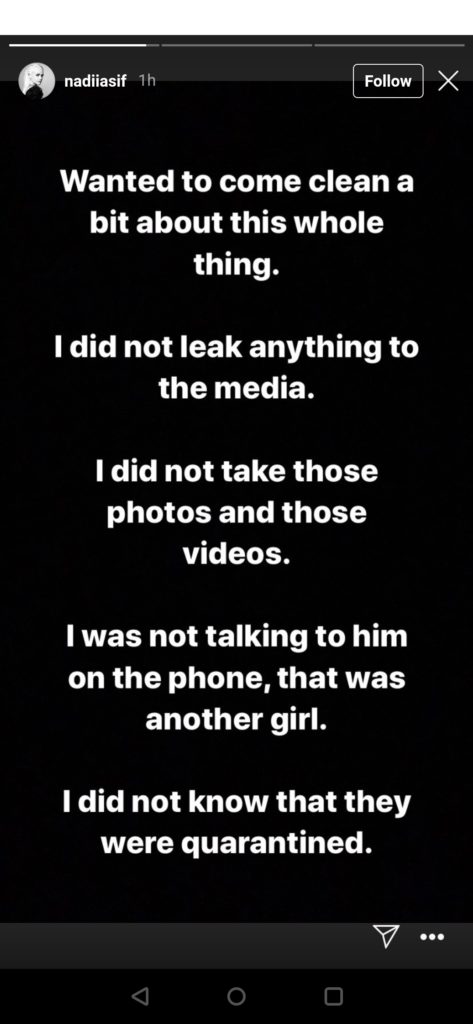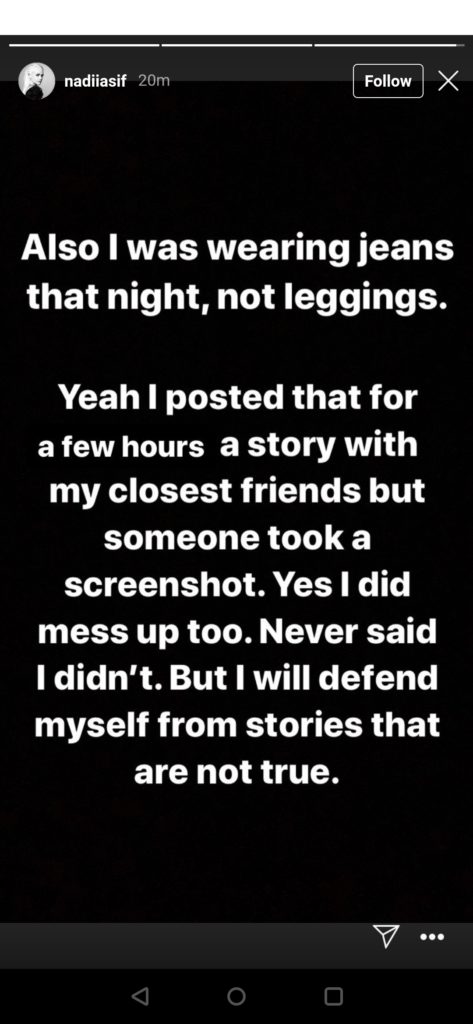 Statement from Lara Clausen
They were just young. We were all young and stupid and we all make mistakes. They treated us really well. They were such gentlemen.
Statement from Mason Greenwood
Having now had the chance to reflect on what's happened, I can only apologise to everyone for the embarrassment I have caused.

It was irresponsible of me to break the UEFA protocols which are in place to protect players, staff and the public.

In particular, I want to apologise to Gareth Southgate, for letting him down, when he had shown great trust in me.

Playing for England was one of the proudest moments in my life and I only have myself to blame for this huge mistake.

I promise my family, the fans, Manchester United and England that this is a lesson I will learn from.
You can read the full statement by clicking here
Fall Out
Manchester City Statement: It is clear that Phil's actions were totally inappropriate. His behaviour not only directly contravenes strict guidelines related to UEFA Guidelines, but also falls well below the standard expected of a Manchester City and England international.
Manchester United Statement: We are liaising with the FA and we are disappointed with the actions of Mason Greenwood.
Mason Greenwood has deactivated his twitter account while Nadía Sif Líndal has deactivated her Instagram account.
Nadía Sif Líndal has made it clear that she was in contact with Mason before the night and didn't rule out any chances of long term relationship.
We will update you as the story unfolds. For more latest updates and news click here