The Real Story Behind Salford City FC's Rise to Football League
Salford City FC was a Northern Premier League(8th) their team when Manchester United class of '92 took control of the club in the summer of 2014. Here we are after 4 Promotions in 5 seasons and Club being part of the Football league for the first time in history.
Salford City Owners
Man Utd class of 92 took control of the club in the Summer of 2014, In September it was announced that Peter Lim, The Billionaire owner of Valencia CF has joined the club as a majority Stakeholder. In January 2019 David Beckham joined the club with an equal stake as the rest of the class of 92.
Thus all the six stars David Beckham, Nicky Butt, Ryan Giggs, Phil Neville, Paul Scholes, and Gary Neville were all part of the Salford ownership. Current Ownership of the club
| | |
| --- | --- |
| Name | Stake in % |
| Peter Lim | 40 |
| Phil Neville | 10 |
| Gary Neville | 10 |
| Nicky Butt | 10 |
| Paul Scholes | 10 |
| Ryan Giggs | 10 |
| David Beckham | 10 |
Infrastructure
Since joining The Ammies the new owners have upgraded the capacity at Moor Lane or Peninsula Stadium( Due to Sponsorship), according to data gathered from her majesties Company house they have received £400,000 as a grant from "the football stadia improvement fund limited". We have attached a photo to prove here but you can access the document by clicking here
One of the other major improvements was Clubs Academy 92 where you are promised to be trained by Nicky Butt, Ryan Giggs, Phil Neville, Paul Scholes, and Gary Neville. This would no doubt improve the quality of Youth Coaching in the Salford Area.
Coverage
Salford City was covered as a "fairy tale story" by the likes of BT, BBC, and Sky Sports. Especially during FA cup run in the 2015-16 season where they have reached 2nd round beating the then League two team Notts County as a 7-Tier Northern Premier League Team.
Their Coverage was boosted by BBC One Documentary series Class of 92: Out of Their League, Friendly matches between Salford Team and club owners Class of 92 XI.
Pundit stars like Gary Neville have been an integral part of their Youtube Programming where they have upwards of 3,500,000 views. The class 92 Series on Super 6 channel would also boost their coverage.
Their New Stadium was unveiled by Manchester United's Legendary Manager Sir Alex Ferguson. The addition of New part-owner David Beckham who has nearly 56 Million followers on Instagram would have undoubtedly improved the awareness of the club.
As we all know more awareness leads to more coverage of team games on TV.
Finances
Running a football club has become a costly affair for many owners in the National League. There are also many teams who are willing to let their teams windup especially if they spent money too quickly or if a team has come down from Football League but not if you have a Billionaire backing you along with some rich Ex-Footballers who have well-paid jobs.
It is a dream of every supporter that he would guide his local Non-League club to Premier League but that is defiantly not a cheap affair. Salford FC owners have poured in nearly £2,400,000 into the club in the form of an Interest-free loan.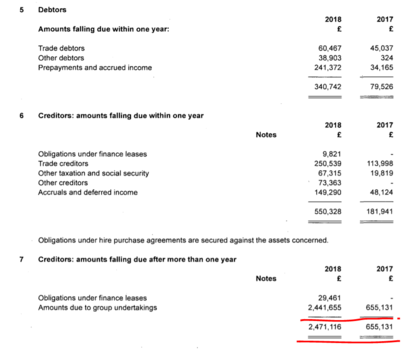 To explain it clearly club is owned by Project 92 group. The above mentioned 2.4 million was given to the clubs ownership group by owners in the form of Debt free Loan. To read more about clubs finances click here
Commercial
Moor Lane has a capacity of 5,108, the stadium had an estimated 4000 average attendance in the 2018-19 season. The highest season ticket is priced at £170.00 this season. For more information visit here
Salford City FC currently has 4 sponsors, Their Shirt Sponsor is Soccer Saturday Super 6, Stadium Sponsor is Peninsula, Kit Provider is Umbro, and FanZone Sponsor is Kitbag.
On-Field Performence
The Club has been Exceptional on the field with 4 promotions in 5 seasons.
| | | | | |
| --- | --- | --- | --- | --- |
| Year | Division | Manager | Position | Promotion Via |
| 14-15 | NPL One North West | J&M | 1st | Champions |
| 15-16 | NPL | J&M | 3rd | Playoffs |
| 16-17 | National League North | J&M | 4th | No Promotion |
| 17-18 | National League North | GA | 1st | Champions |
| 18-19 | National League | GA | 3rd | Playoffs |
In the above table J&M stands for Anthony Johnson and Bernard Morley, GA stands for Graham Alexander, and NPL stands for the Northern Premier League.
Controversy
You would love Investments into your own club but imagine being a fan of a rival, who has spent their hard earned money on their favorite club while your club took off due to a financial boost from"Sugar Daddy" owners.
To explain this let's take a look at the financial power of Salford FC who paid two Adam Rooney and Danny Lloyd £4000/week or £212000/Year per player and Spent £200000 for in transfer fees for Adam Rooney at National League level last season.
The Ammies don't seem to be stopping even at league to level by bringing in Richie Towell who had a good season with Rotherham United last season after being released by Premier league Team Brighton & Hove Albion.
Their Current manager Graham Alexander joined them in National League North after Leaving Scunthorpe United in 5th position which is playoff position in League One.

What Next
Unlike in Non-League, FFP rules apply to English Football League Clubs. League Two clubs can only spend 55% of their turnover on player wags but there are no limits on spending for non-football costs like infrastructure or even transfer fees.
It will be very interesting to see what steps Salford take in League two to improve their Turn Over and can they keep their promotion story going. It will be also interesting to see how many of their matches will be televised on T.V.
Ryan Giggs said The owners have a Ambition of reaching Championship by 2029 can they achieve the target before that? Can Salford City FC survive in league to with the likes of Carlisle United, Bradford City, Port Vale, Walsall, Scunthorpe United featuring in League two this season? Share your thoughts in comments section Below.