Bernardo Silva's Instagram story adds fuel to outrage after his "Racist Tweet"
The story begins with midfield maestro Bernardo Silva's tweet comparing his teammate Benjamin Mendy to an obscenely racist Spanish candy named Conguitos in a tweet.
Which brought an outcry against him from many parts of the social media while there are also many who came in defense of him claiming that it is just banter between teammates.
Initially, Silva tweeted saying and the tweet is still up and you can find it in the Instagram section.
Can't even joke with a friend these days… You guys…
While some brought up a reply from one of the black players in the squad Raheem Sterling which is another debate altogether.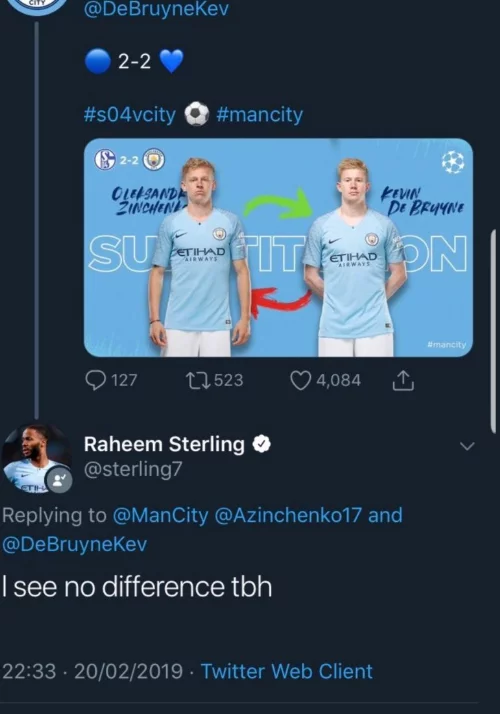 Benjamin Mendy came to the aid of his teammate saying he did not take offense to the post from Bernardo Silva.
Silva has also written a letter to the English FA expressing regret for the offense caused by the tweet.
There is a rule in place from The FA which was introduced in July. According to which a minimum six-game ban will be enforced on anyone found guilty of racist abuse during matches and on Social media.
Bernardo Silva Instagram story
The story has two parts, in the first part, Silva asks his teammate why he is completely naked? In the next clip, we see Mendy fully dressed black.
Silva posted the story back in 2018 after his teammate won the world cup. He has removed the story from the timeline as soon as people started reposting it on Twitter.
I've just seen a World Cup champion completely naked. He's got a backpack and he might have a watch but no clothes for sure. I'll show you in a sec. – First Clip

Ben, why are you not wearing any clothes? -Second While we see mendy in full black
I mean.. ????? pic.twitter.com/t5MB0kVIhQ

— Oliver White (@OliWhiteMOT93) September 22, 2019
Pep made the situation worse
Pep came to the defense of Silva by saying it is just a cartoon that looks like Mendy but said he didn't know about the Instagram story.
He also said Mendy and Silva are close friends having also played together at Monaco.
He is absolutely not guilty because his intention was just a joke -Pep
He also defended Silva's Character by saying
Bernardo is an exceptional person, exceptional. He likes to be involved in different situations. Like I said, make a focus on other (racism) issues, not on Bernardo. Bernardo is absolutely not guilty because his intention was just a joke. It's a cartoon and related to the face, it's quite similar. Probably the same happened a thousand million times with white people, it's the same. It's a joke
For more news and updates please click here